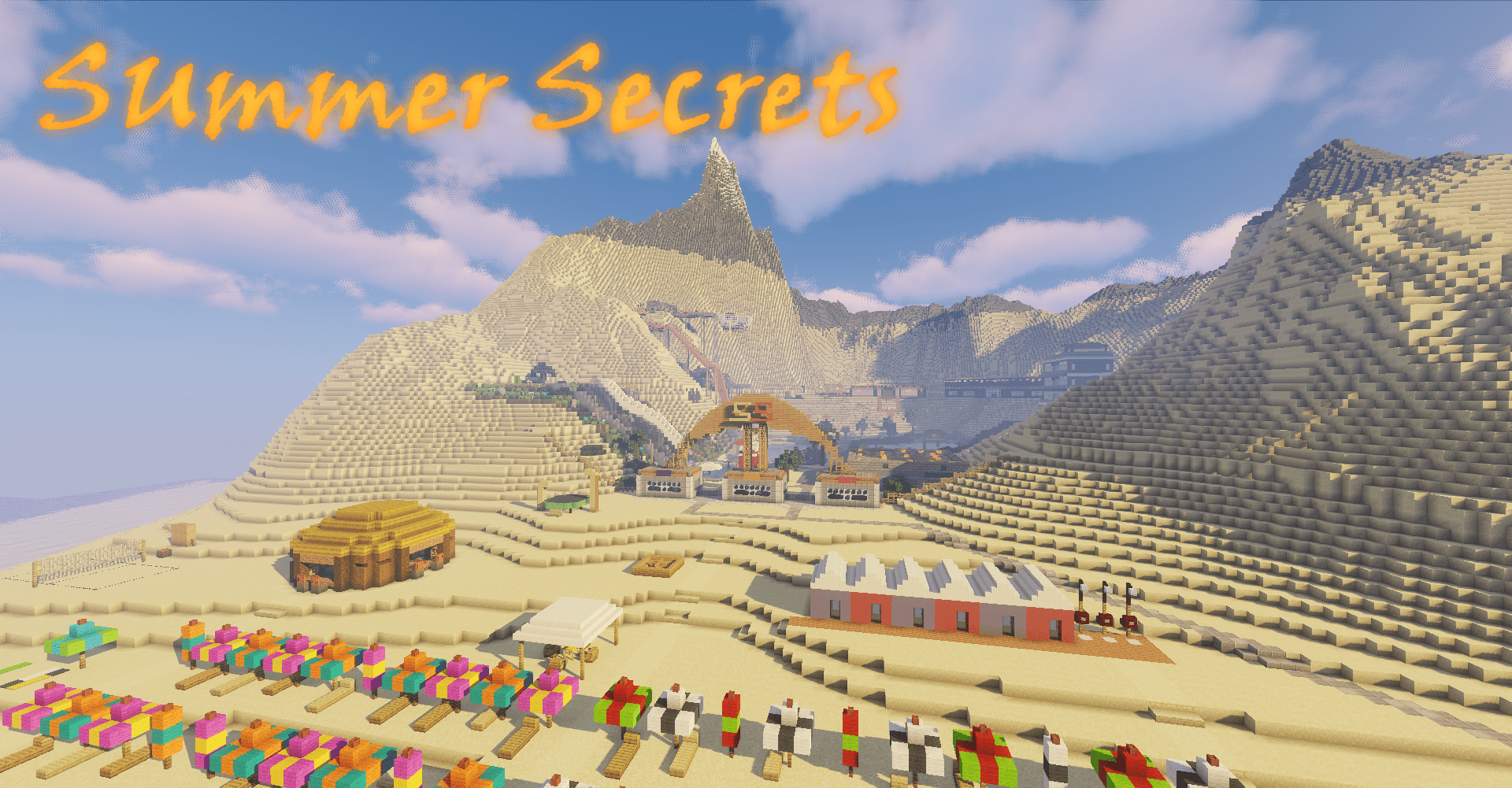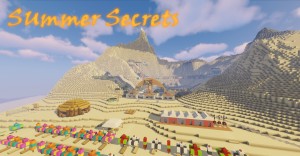 Summer Secrets is a Resort and Water Park full of facilities and activities to enjoy. It features many structures with custom 3d models and interactable objects, as well as playable games like water slides and beach volleyball; there are a lot of places to explore, with many details and secrets to uncover!
Features:
Two islands to explore
Working water slides
(
datapack
)
Pools with custom water features
Boat rides and a water cave ride
Working showers
(
datapack
)
Many buildings and different beaches
Interactable elevators, drawers and more
Playable beach volleyball
(
datapack
)
Playable marbles
(
datapack
)
No invisible walls
Waves that behave naturally and can bring shells to the shore
(
datapack
)
No command blocks, only functions
30+ 3d models
Many secrets and easter eggs
Multiplayer friendly
This map was worked on and off for more than 7 years, so I'm really glad I was finally able to release it in some form. It's the map of mine I'm most fond of, so I hope you'll like how it turned out!
Happy Summer!!

This work is licensed under a
Creative Commons Attribution-NonCommercial-NoDerivatives 4.0 International License
.
You can monetize videos that features this map; for any other exception, like modifying the save file, you must first contact me. To credit me, link the
PMC page
and my
youtube channel.