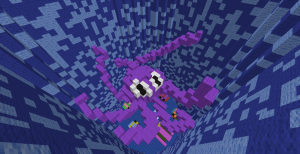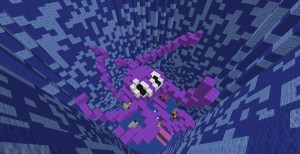 The Drop contains 10 different droppers, all will test you ability to drop.
1 - Trees
2 - Colour
3 - Redstone
4 - Dungeon
5 - Wood
6 - Nether
7 - Ocean
8 - End
9 - Misc
10 - Riches
Throughout the map there are hidden chest which you can find to get Money to buy items for a Battle at the end of the map.
This map should work in multiplayer though i have not tested it.
I have been told by my friends that some levels in this map are "extremely rage worthy" so i'm sorry.
Goodluck xD
Feedback is appreciated very much and please help me to decide what kind of map to make next.
Important
I've recently seen a few other dropper maps with similar builds (not droppers) so for that i'm sorry but this map has been W.I.P for 3 months now and anything in this map I have thought of and i will say they have thought of theirs too.
Great minds think alike :)
...please no hate for that.
Screenshots