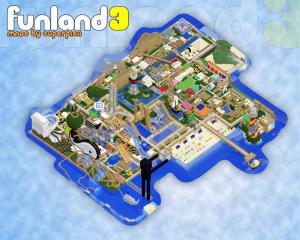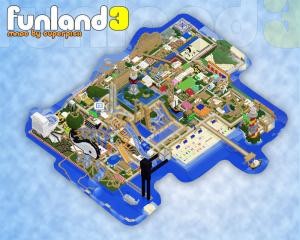 Official Forum Thread:
Funland 3
Official Trailer:
Funland 3 Trailer
Welcome to Funland! A minecraft amusement park, created by superpish.
This map is extremely large in scale and it features over 100 different attractions, from adrenaline filled roller coasters to exciting water rides.
Funland has everything you could ever dream of in a theme park.
The park currently features:
36 Roller Coasters
17 Water Rides
17 Restaurants
7 Shops
6 Kiddie Rides
Plus 26 other fun attractions of mixed variety.
There are also many secret areas hidden throughout Funworld, which reveal the history of the park and its owners. Can you find them all?
If you get lost while exploring, then make sure to check out the detailed park map, which is included in the download.