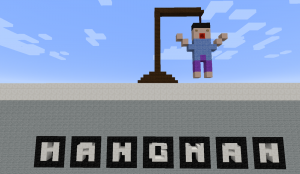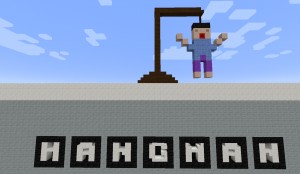 Map Info:
Two players can play this game; one is the word maker and the other is the guesser. The word maker will have to pick a 15 LETTER (including spaces) word to try to stump the guesser; the guesser has to try to guess the whole word without picking 8 wrong letters. The game ends when either the guesser runs out of guesses, or the guesser finishes guessing the word!
The guesser will get an object to throw into a hopper labeled for each letter, and correct matches will show on the board. Incorrect guesses lead to the slow construction of the hangman post! You have to guess an (at most) 15 letter word!
New features as of V4
- HUGE update to make the map run lag-free!
Setting up a Word:
I have taken a lot of advice from people commenting about the game and I decided to make the word setup as easy as possible!
All you have to do is take blocks (labeled clearly which letter they are) and order them in the second chest however you want! Then check the sign directly above to make sure you spelled it out correctly!
Example picture: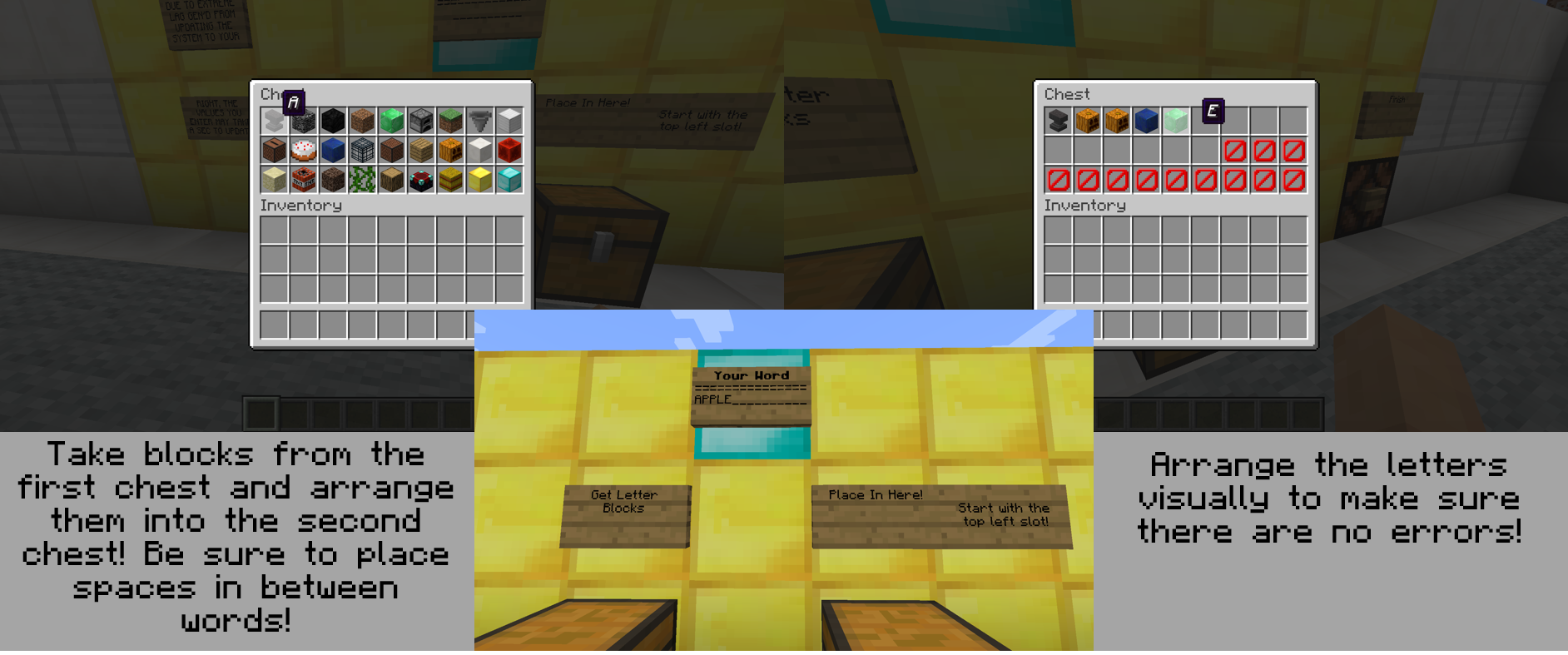 Credits:
Map by NeoMc
Based on the original game Hangman
PLAY IN 1.8
Social:
Please consider checking me out on either Youtube or Twitter!
Youtube
https://www.youtube.com/user/LuckyG1514
Twitter
https://twitter.com/NeoMcCreations
Website
http://neomccreations.com/