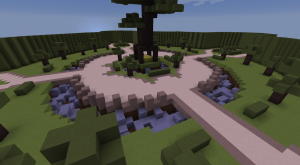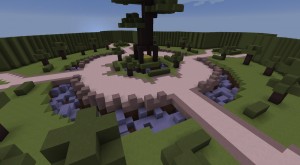 Map Info:
Featuring a ton of new 1.8 features (particle effects, execute, special behaviors, titles/subtitles, entity randomization, and tons more), the game of Survive the Night closely resembles that of a tower defense game!
The goal of the game is to kill the endless waves of zombies lurking up through the trenches torward where the King rests under the Tree of Spirit! The game is designed for 4 players and up, any less makes the game unfair as you will be overwhelmed too quickly!
You can pick from five different kits depending on your style, and then you must fight! Be warned though, the zombies will not stop until the day has come or the King is dead...
Also featuring a powerup system that inflicts various laughable effects onto players during the game (option to turn off)! Will you discover them all?
Read the pdf or txt in the zip download for full instructions).
Credits:
Map made by NeoMc.
PLAY IN 1.8.
Social:
Youtube:
youtube.com/user/LuckyG1514
Twitter:
twitter.com/NeoMcCreations
Website:
neomc.weebly.com