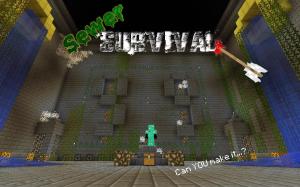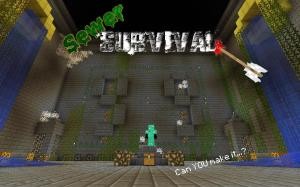 Map Info:
Sewer Survival is a game map for minecraft, inspired by the popular Cake Defense map. You will have to fight your way through 99 different waves of mobs, with each wave increasing in difficulty. To start each wave, push the button on the gold block.
Every 5 waves there will be doors that open, depending on how many players are in the game (1-4). Each door will give you random loot to aid in your survival.
There are four different characters to choose from, tank, knight, archer and chef.