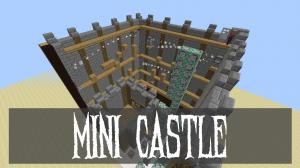 Battle through a Zombie horde to reach the top of the castle. Fight your way through 7 levels of varying difficulty in order to free the Princess.
This map features a unique plat-former styled gameplay, much like retro games. This map is completely reset-able and has a few configurable settings to change the difficulty.
All contained within a 20x20x20 area, for SQRTdude's 20x20x20 Map Challenge.
Features
Platform-based Game-play.
All in a 20x20x20 Area.
7 Stages of varying difficulty.
Configurable Settings.
Additional Info
If there are any glitches/issues feel free to leave a comment or contact me at [email protected]
If you make a video, please leave a link in the comments so I can see it.
Screenshots