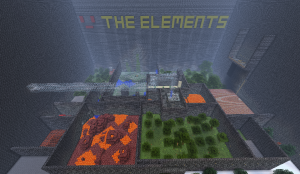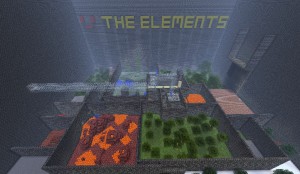 Map Info:
So here is my first project for Minecraft .... The Elements, a PvP map designed for up to 4 players. It's purpose is to recreate the popular Hunger Games styled game but in my own world. Each section is a different element (for example, forest, snow, mushroom) to add variety to the map.
MAP ON YOUTUBE:
http://www.youtube.com/watch?v=s8TQhqRqzTE
DETAILS:
- Made using Minecraft 1.4.2
- Between 2-4 players
- Keep original file so that after playing through 'The Elements', you can replace it with the original to reset the map to it's original state
- Follow the instructions on the signs in the game .... Or if you want make up your own!
- To avoid cheating, ensure the game is set to 'Adventure' to ensure no one breaks blocks, fly around and stuff (to do this, allow cheats and type in command /gamemode 2