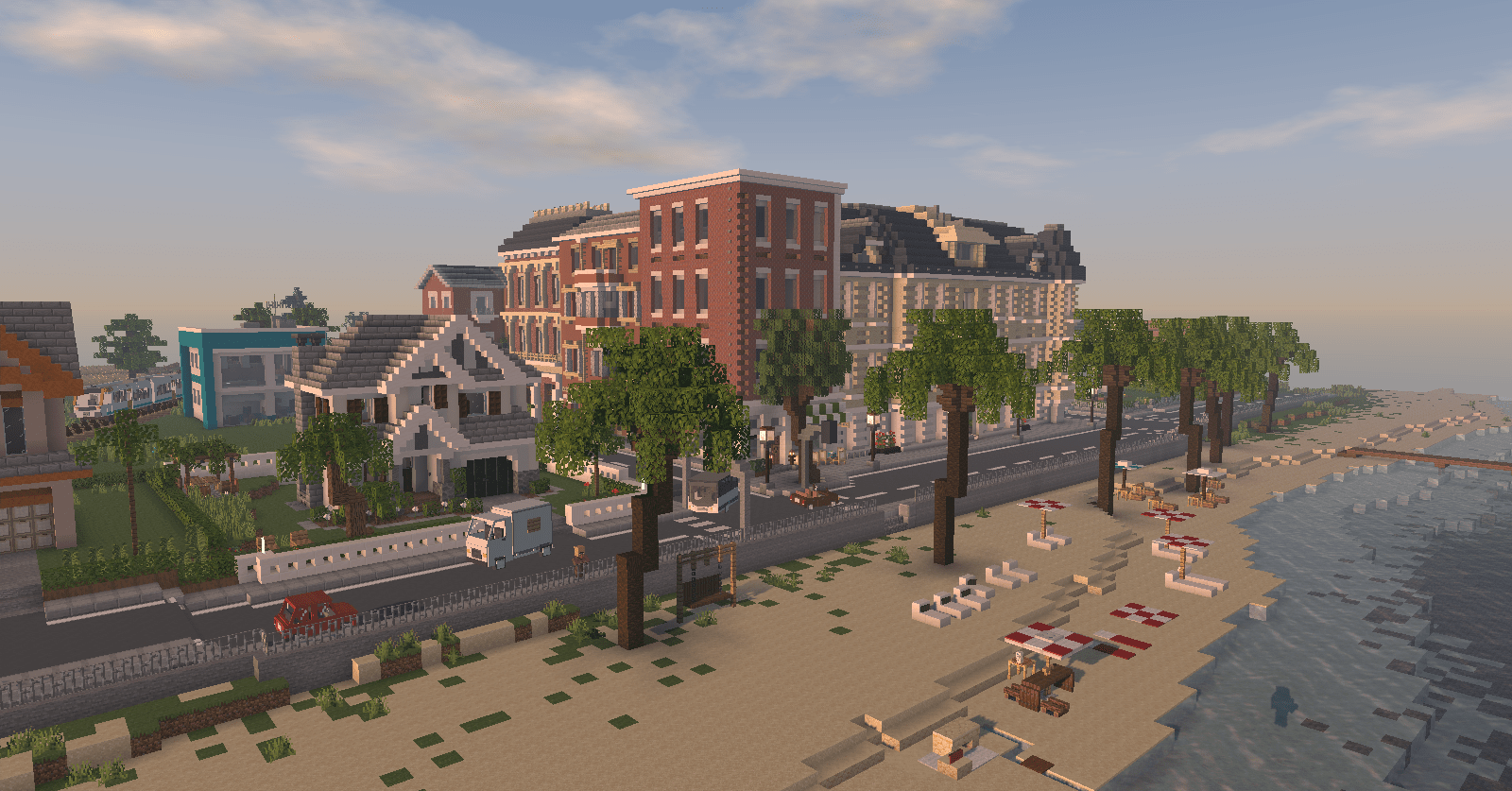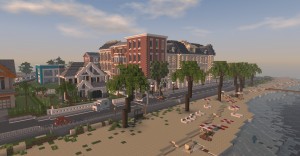 Welcome to Bayville! This cozy town has many unique features, such as working cars, trains, busses and much more. The map works on Minecraft 1.16.5+ and it doesn't require any mods.
It's a perfect map for roleplays, you can play it alone or with your friends. The city includes over 30 unique buildings (most of them are furnished), many custom trees, an own resource pack and 500+ command blocks. To enable/disable cars, trains, etc. you have to go to the control room in townhall.
When you open the world for the first time you'll get some emeralds (the currency of the city) and a short introduction. Do jobs to earn emeralds and buy useful items, such as food or clothes, but you can also buy your own house and cars (and of course you are able to drive them).
Take the train and travel to the neighboring village and explore this cozy little city map.
Screenshots