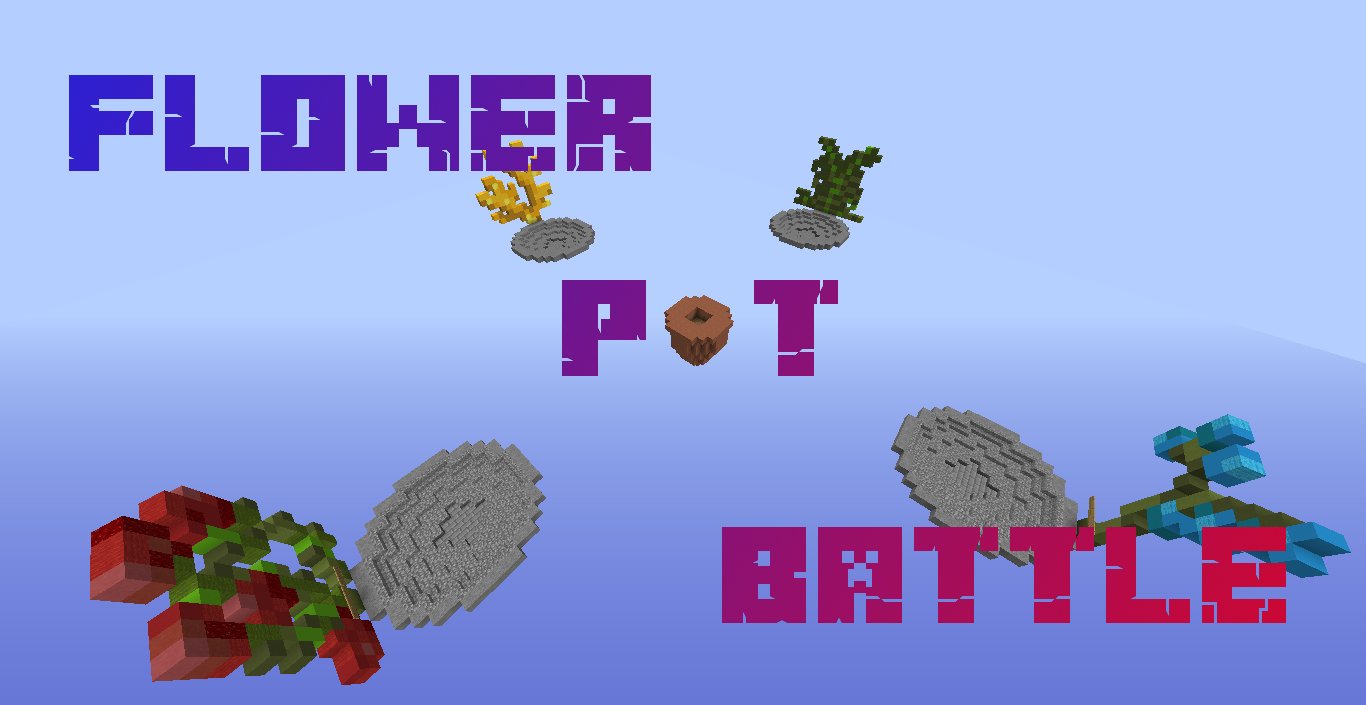 You can be in one of four flower teams: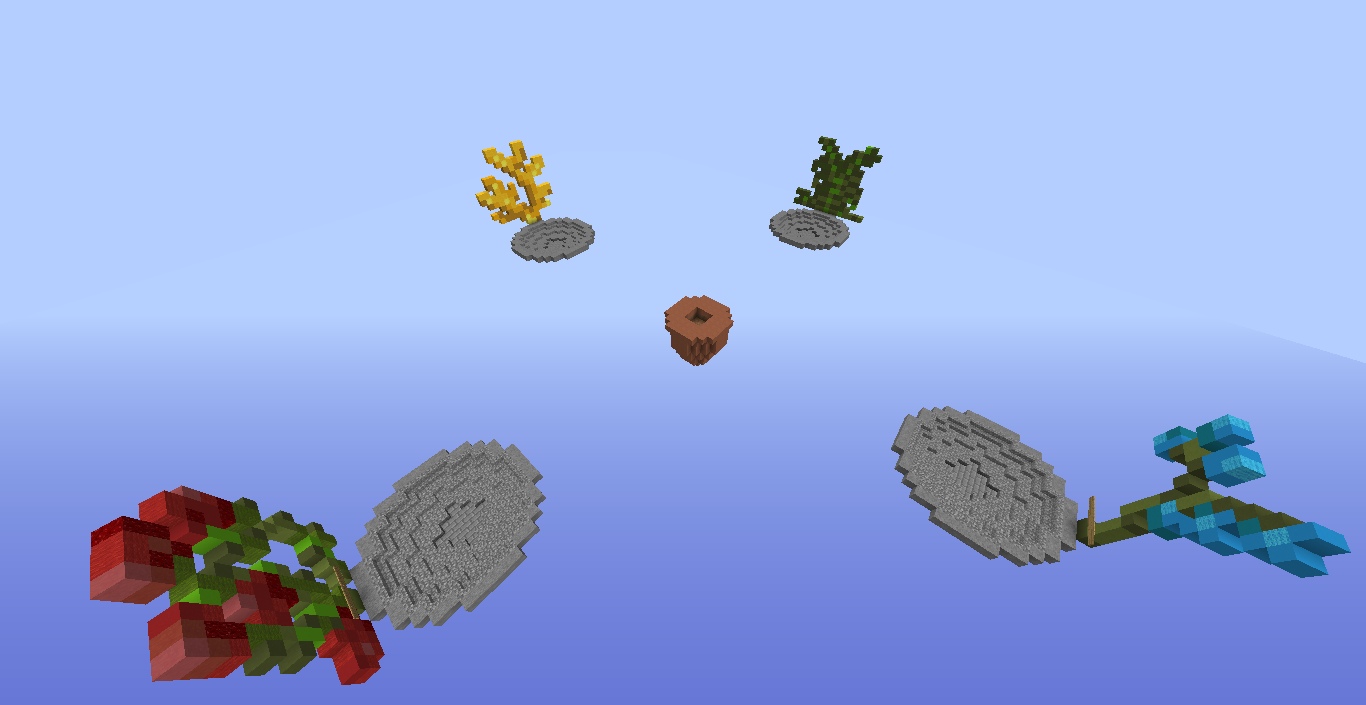 You goal is to drop into big flower pot several (5, 10, 15, 20, 25 or 30) times.
Staying on stone bricks you get flower pots. This is main item in this game. You can use it to build at big flower pot or to buy some stuff: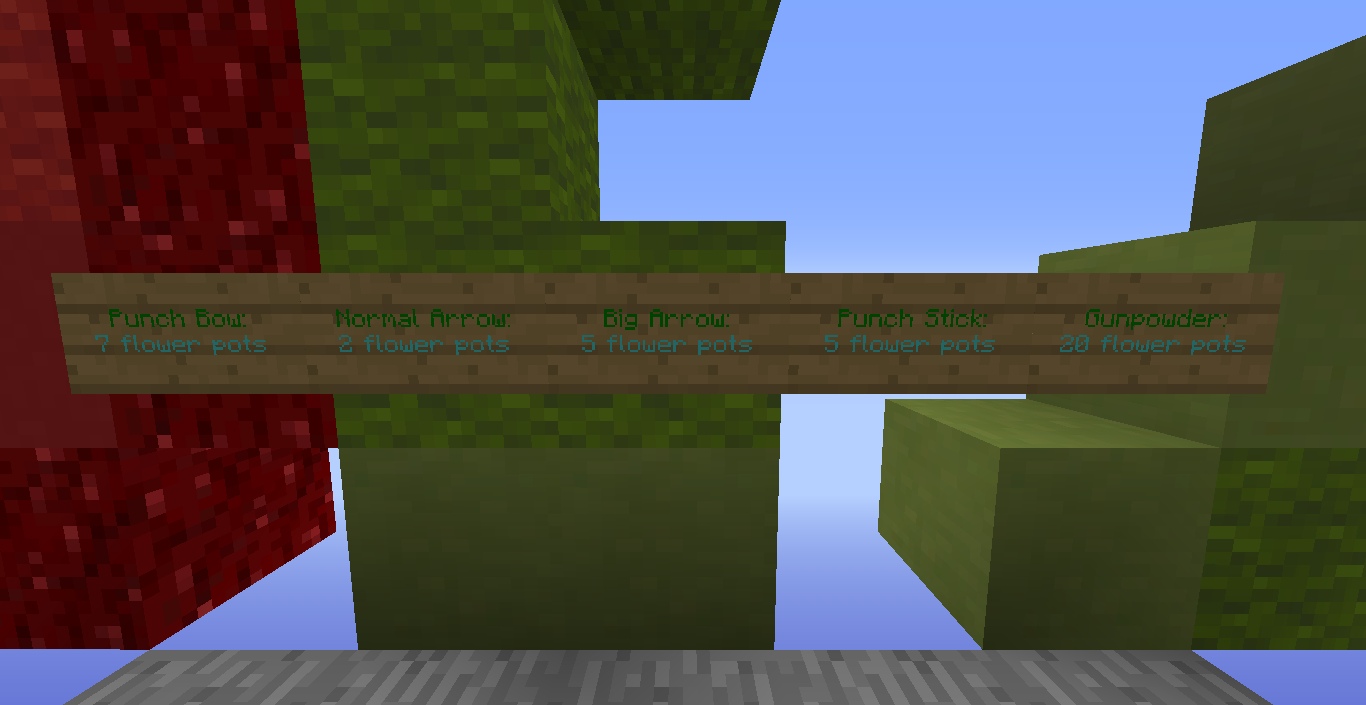 1) Punch bow has punch II enchantment;
2)
Normal arrow
destroys the pot it got at;
3)
Big arrow
destroys 3x3x3 pots with centre in one it got at;
4)
Punch stick
has
knockback II
enchantment;
5) Using 
gunpowder
you can destory
flower pots
. (You can destroy
flower pots
just with hand.)
There is comfortable lobby at the map: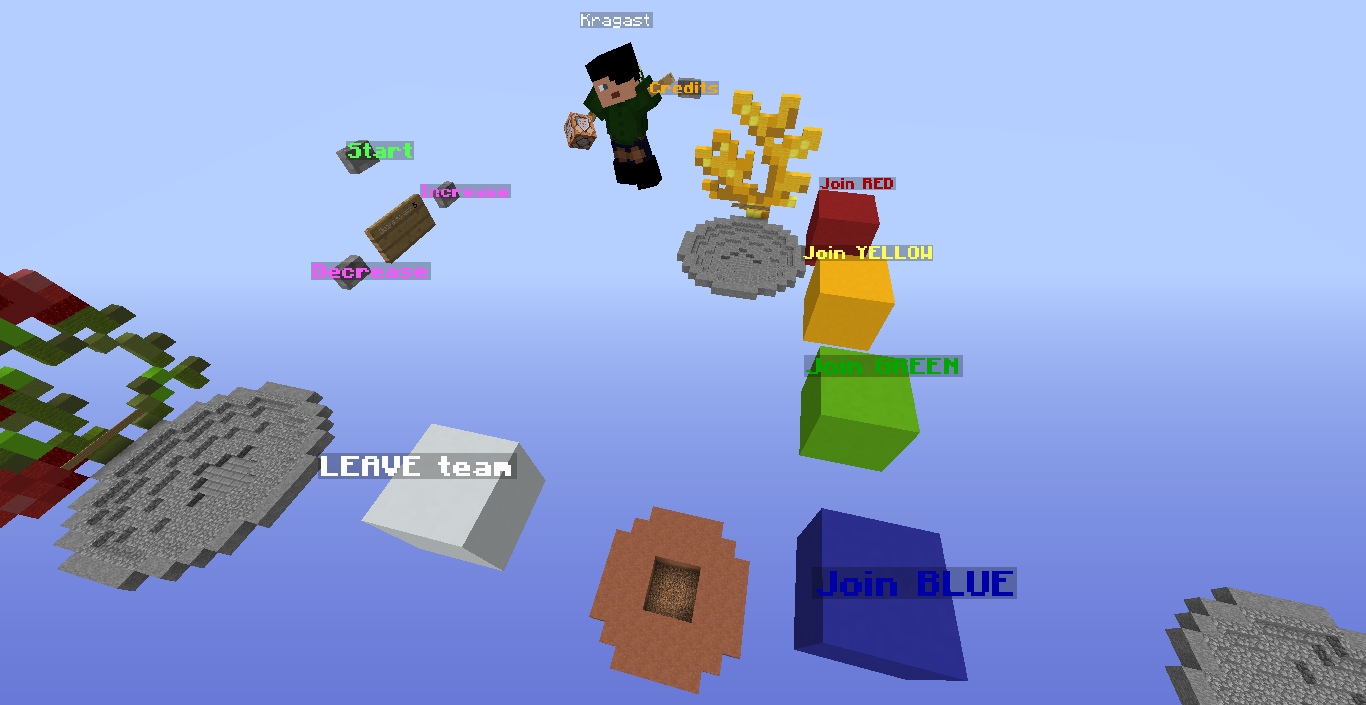 Special thanks to:
1) MrHixu;
2) Helkor.
P.S. Please write a comment if you find a bug.