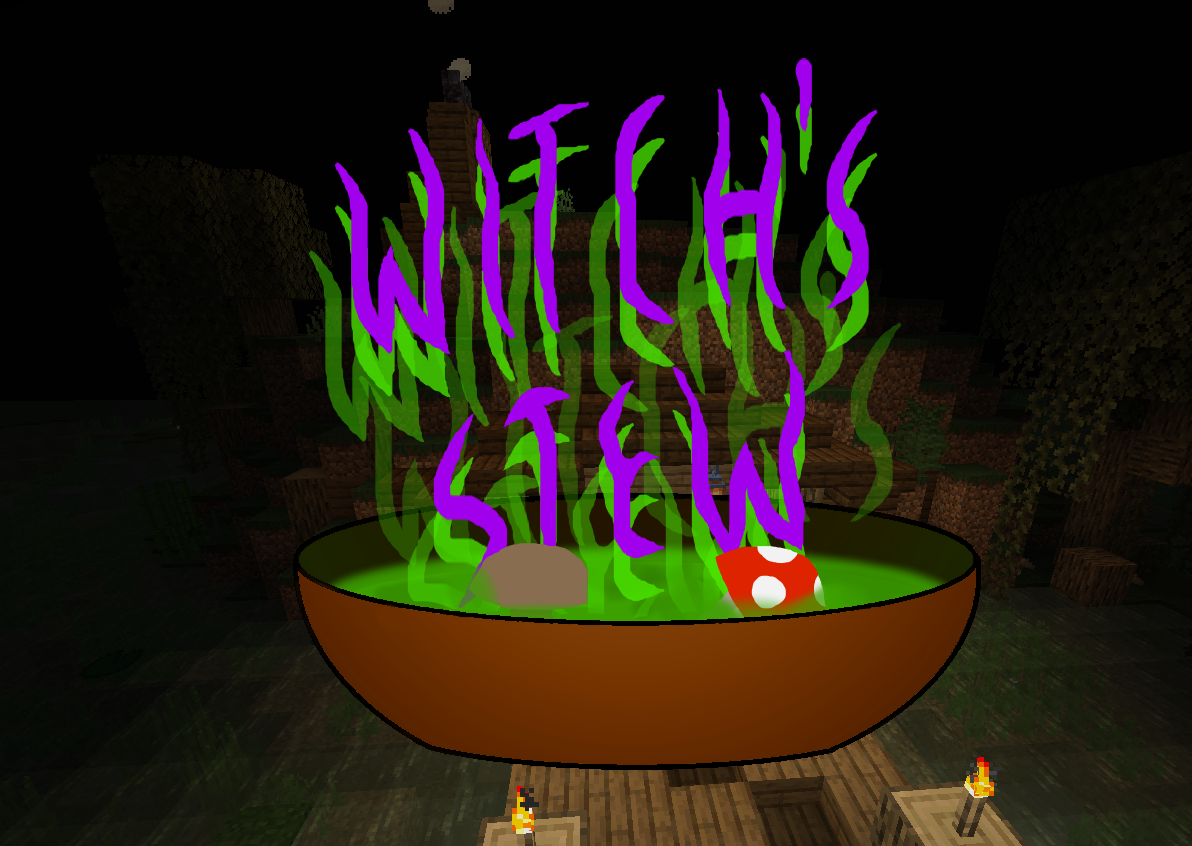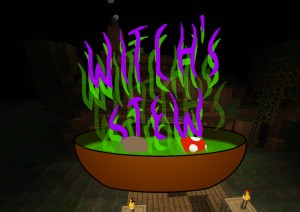 A fast-paced mini-game with one objective: poison or be poisoned.
You've stumbled upon a soggy old swamp hut where a shifty old witch, Queezie, is seeking an apprentice. To prove yourself fit for the job, you must cook 5 suspicious stews in 5 minutes based on a list. When the time is up, you will have 5 other stews prepared for you, and must pick a safe dish for more points. Just don't pick the deadly Witch's Stew, or the game will end with you falling into Queezie's boiling cauldron! Toss ingredients and face onslaughts of slimes in a fast-paced cookoff!
Features:
Randomized Dialogue
Configurable Background Music (discs by C418)
Configurable Game Lengths
Randomized Game Events
An Animated Tutorial
Compatibility:
1-2 players
No Resource Pack required!
Java Edition 1.16.5
Settings:
Play in Adventure Mode
Turn off Music in Sound Settings
Enable Command Blocks -Enable Flying (for teleport commands)
Particles MUST be turned on for full experience
Bug Tester: OrangePantsMan
Screenshots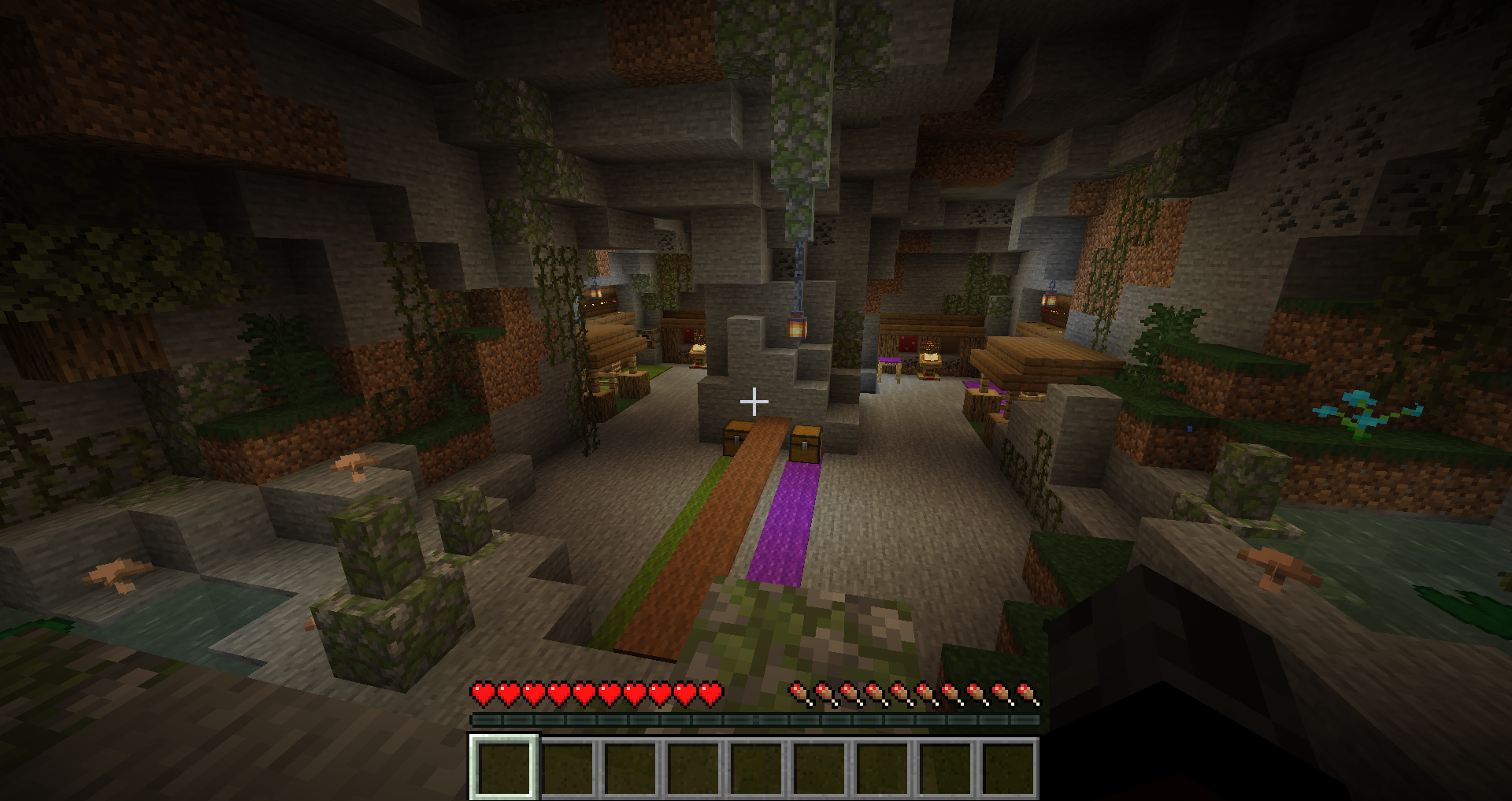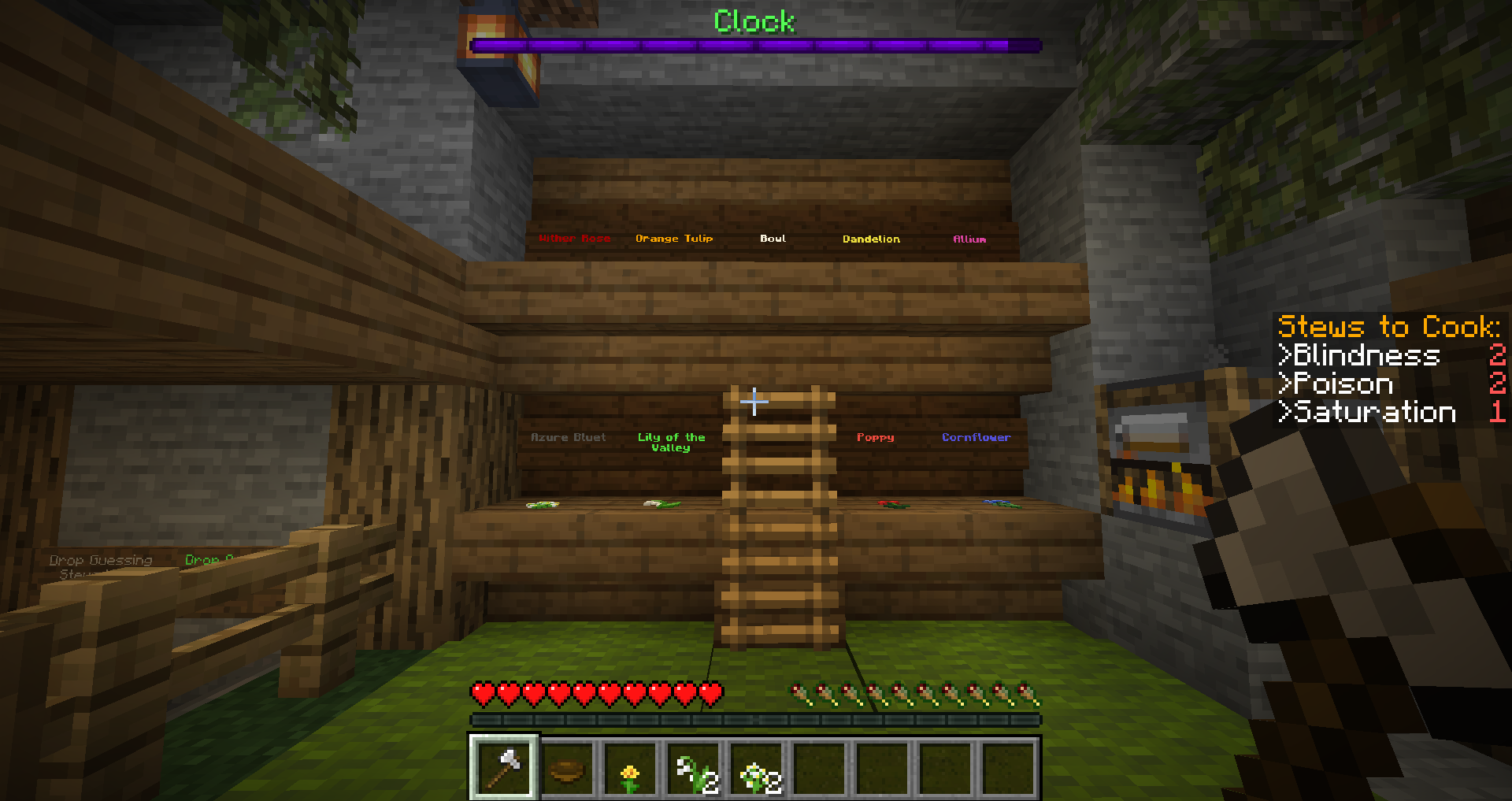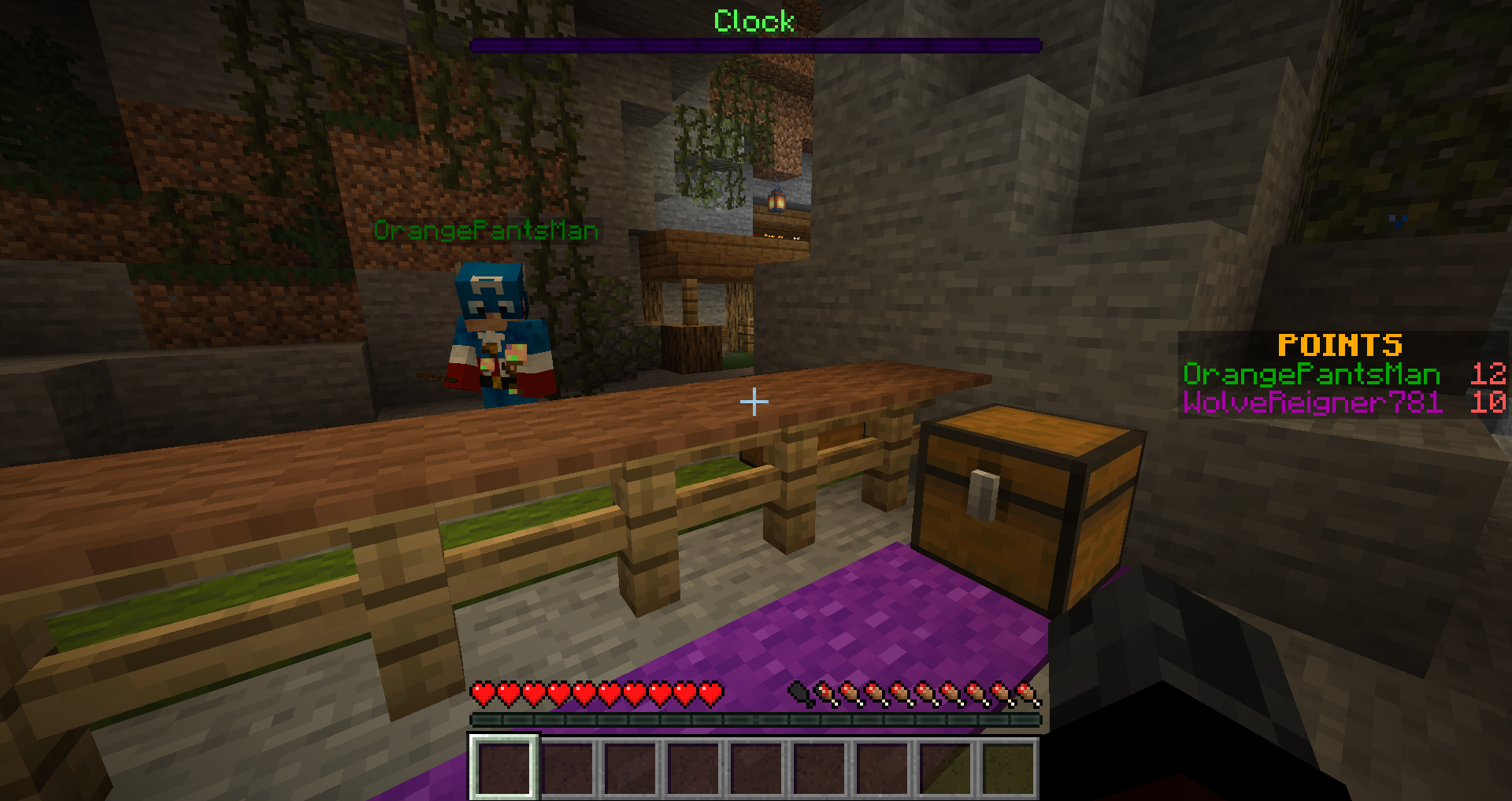 Download map Witch's Stew
---