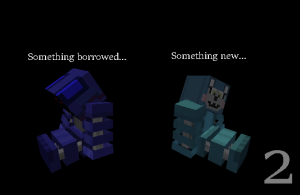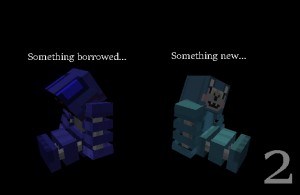 Map Info:
This is a functioning Five Night's at Freddy's 2 remake in Minecraft. 
Using an array of 1.8 command features, as well as a resource pack, I have recreated the eerie aura and creepy gameplay of Five Nights at Freddy's 2, but within vanilla Minecraft!
Instructions:
1. You are not supposed to move. So please do not try to.
Use the writing in the chat to view different camera locations and wind the Music Box. Don't let the Music Box timer get to 0! 

To do this you need to press your chat button (default is 'T') and click on the location.
Use your flashlight to ward off animatronics in the hall in front of you.
Use the Freddy Mask to prevent animatronics getting too close.
Avoid the bloodthristy cast of characters as you try to survive to 6AM.
NOTE: This map will of course use a resource pack that shall be included in the map download.
Rules:
You must play in 1.8 or any version onwards.
The map is only Single Player.
Do not attempt to use commands.
This map is based on and uses sounds from Five Nights at Freddy's 2 (http://steamcommunity.com/sharedfiles/filedetails/?id=329921390). It is a fan-made product.
Wondering how this works? Video tutorials on how to recreate the features of this map will (eventually) be displayed on my Youtube channel:Reather Hellsong.