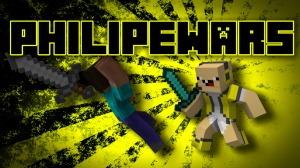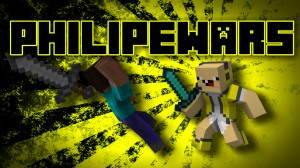 Why is "Filipe" spelled wrong? We don't know.
PhilipeWars is based off the popular Skywars, and is compatible with up to four players, and the minimum being two.
The object of the game is to be the last one standing. You will only have one life, and when you are killed, you will become a spectator. 
If you are looking for a unique twist off the usual Skywars, this is your map!
To install, just extract the world save from the zip file provided, and put into your saves, or any server world you have.