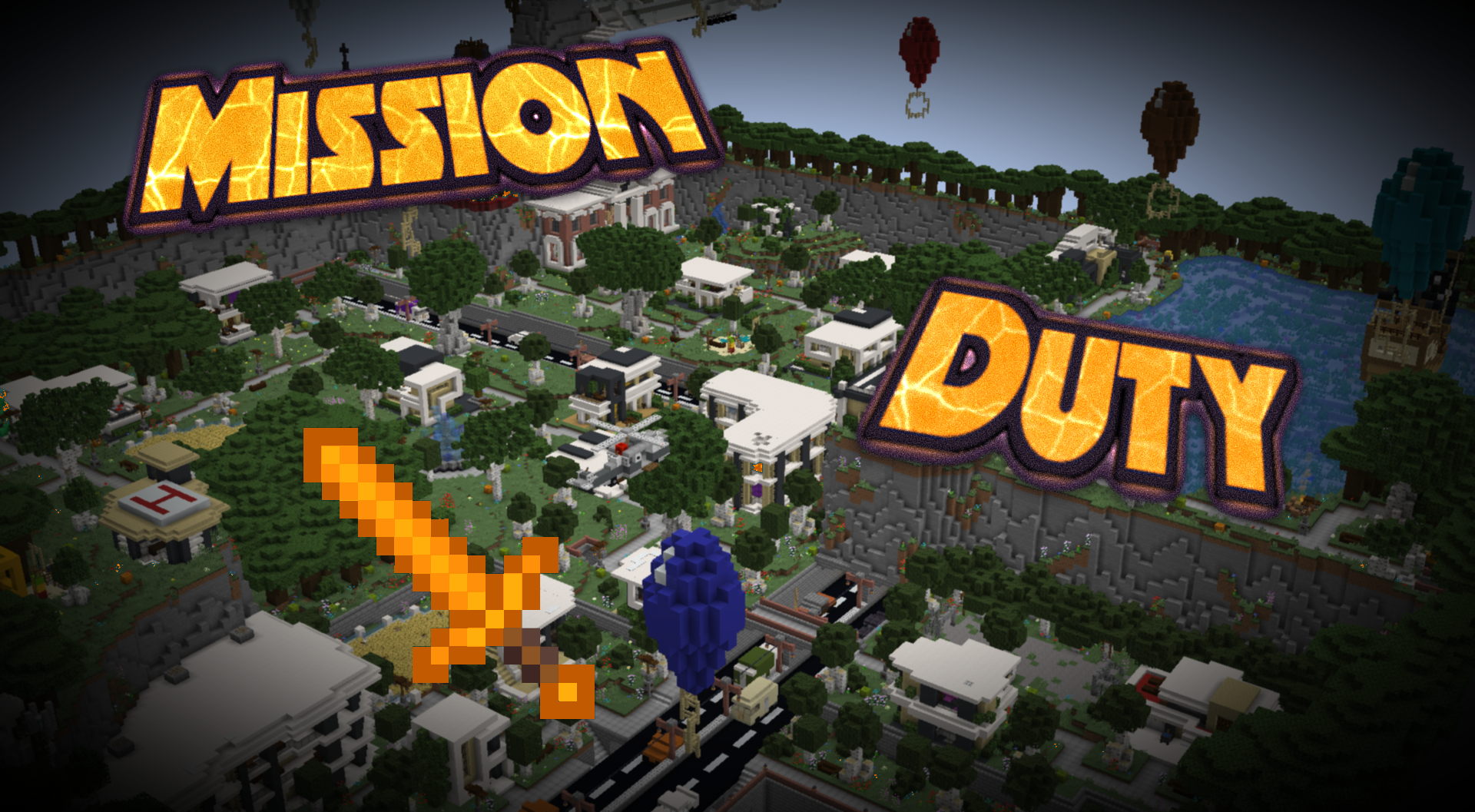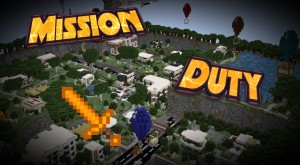 Mission duty is large open world map with 27 different missions to do, inspired by GTA 5. These missions vary a lot! They can be anything from rob a bank to elytra race!
In this map you will experience missions there you plant bombs to blow up a bridge or missions there you defend your base from enemies.
The map has an overall medium difficulty and will take around 2-3hours to complete. Can you complete all missions and find all 50 hidden easter eggs?
Map Features
Multiplayer friendly
Reset and replay the whole map infinit times or replay a specific mission
Custom items, grenades, sticky bombs, flamethrower...
Large custom built world full of secrets and details.
50 hidden easter eggs to find
Around 2-3h of play time
Custom mechanics such as. Unique fail "animation" and a special item pickup system.
Fun for all players, both begginers and minecraft veterans.
Custom texture pack (Included in world file)
Many different missions that vary a lot so it never gets boring
A simple nice story and many hint messages
Many /trigger commands
Trigger Commands
List of /trigger commands [​Run these commands in ingame chat]/trigger Cheat_Mode (Unlock all items and give infinit ammo to guns)
/trigger Credits (Shows credits, links and fun facts)
/trigger Fast_Travel (Teleport to reach location)
/trigger Ghost (Enter or exit spectate mode)
/trigger Next_Mission (Cheat complete current mission)
/trigger Next_Stage (Cheat complete a part of current mission)
/trigger Previous_Mission (Reset current unlocked mission)
/trigger PvP_Mode (Enable or Disable pvp for multiplayer)
/trigger Reset_Game (If you want to reset eveything run this command)
/trigger Suicide (A quick way to die/fail mission if you want to restart from last checkpoint)
Links
Map Download [​mc1.16.5 v1.0] (Recommended)
Map Download [​mc1.17 v1.1]
Discord
Video Trailer
Screenshots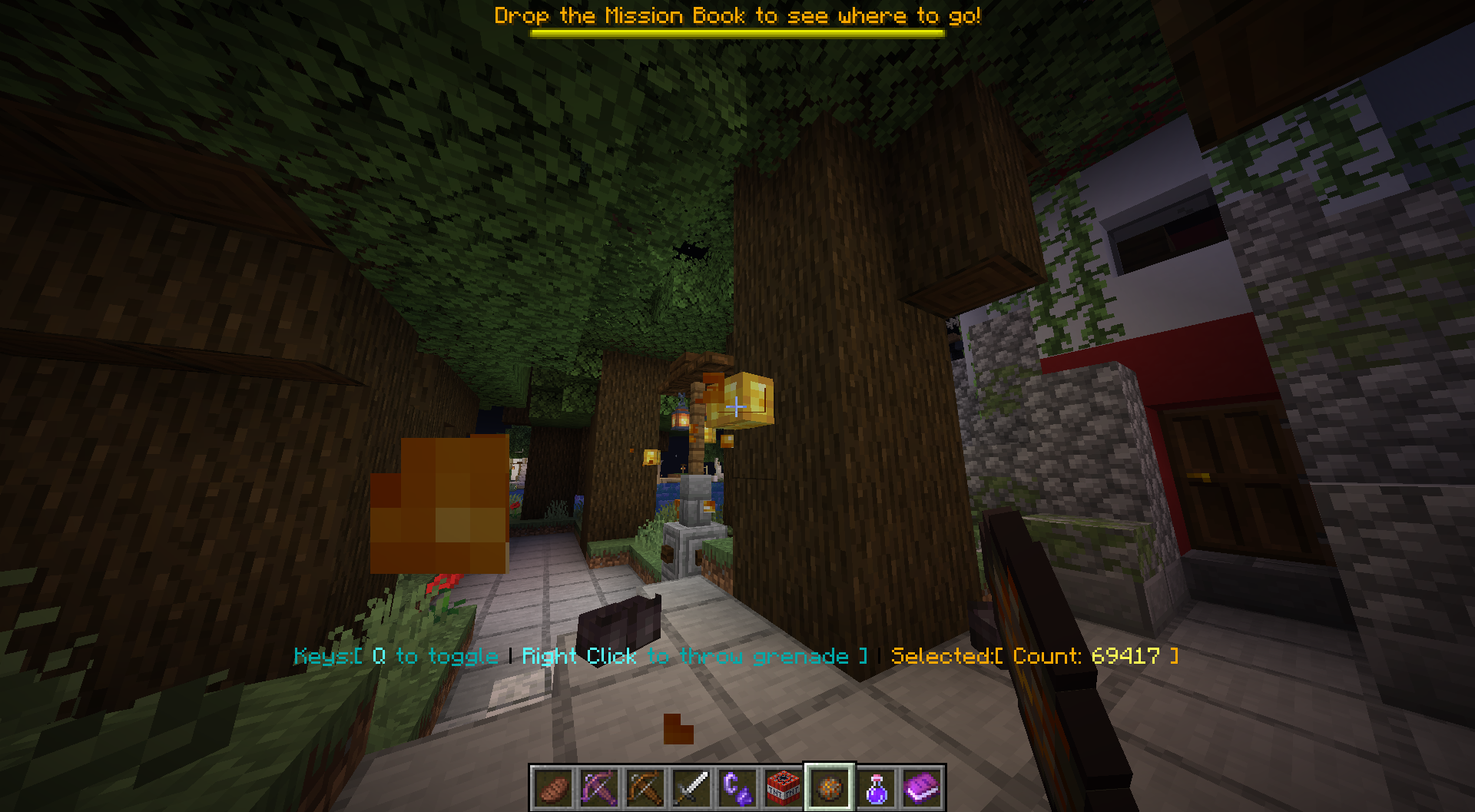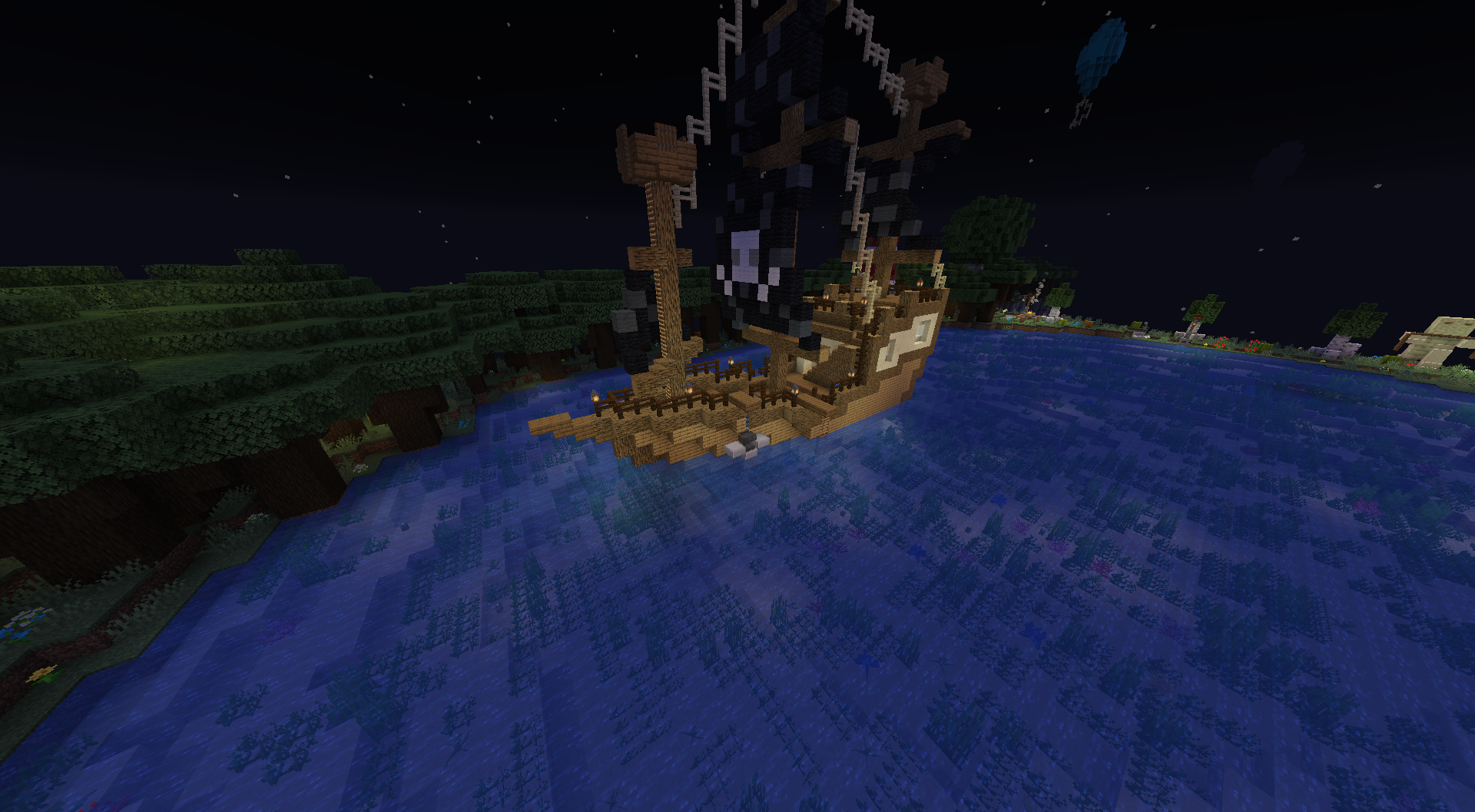 Download map Mission Duty
---