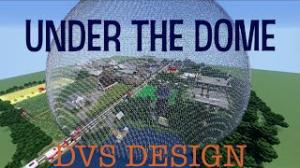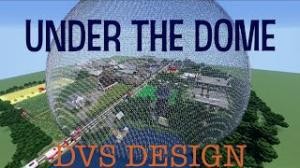 Use 1.8.1 or later for the best experience.
More from DVS Design at: http://www.dvsdesign.ca/downloads
Plot:
You are a resident of Chester's Mill, Maine, you find your small town suddenly cut off from the rest of the world by a transparent dome. While some people start to panic you must find a way out.
Note: This map does not follow the storyline of the book Under the Dome by Stephen King !
Time:
1-2 hours.
Players:
1-4 players recommended.
Rules:
Have Command Blocks enabled.
Play in Gamemode 2.
Use the Dome SoundPack (install is the same as a ResourcePack).
Do not trade with villagers through minecraft's trading system.
Please Let us Know:
If you have found any errors in the map, we would like to fix them asap.
If you have posted a lets play, we'd love to see it!
Hints and Screenshots can be found at: http://www.dvsdesign.ca/downloads/utd