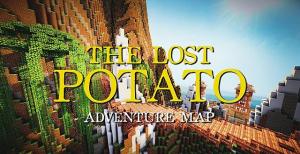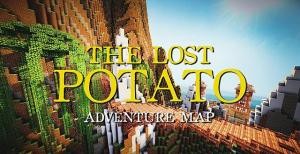 Check out the sequel: Chapter II: 'Misjudged'
You find yourself in a prison cell along with a completely innocent piglet that you must save from execution, so you can embark on an adventure after, to find the lost potato!
If you like the map, please leave some comments and
check out my other maps on youtube!
Features
- Made for minecraft 1.6.
- Single or Multiplayer (up to 3 players).
- Custom storyline, scripted events.
- Challenges, action, some parkour and puzzles.
- 50 minutes of gameplay.
Recommended resource pack: John Smith Legacy 1.6
Changelog
Update v1.2.4:
- Fixed: Can't get out of a 2-block high hole in the dreaming joke room.
- Added: Another dog in Cell 1 that can be tamed.
- Modified spawner-timer in the multiplayer version.
Update v1.2.3:
- Fixed: Bridge hole at the snow mountains
- Fixed: Pig can't always get up on the vines. (Stairs added)
- Added new checkpoint at the last room.
- Changed rule book instructions
- Modified multiplayer timing (custom spawner)
- Fixed: Village well bug
- Fixed: Single player teleport command not working
- Fixed: Spawn player in lava after dying in first room.
Update v1.1:
- Fixed: Changing to Hard difficulty by command blocks didn't work.
- Added more Hints, instruction signs.
- Modified timing in multiplayer spawners.
- Added walkthrough.txt.
Screenshots