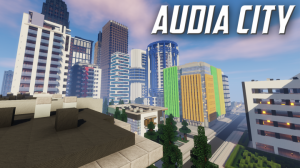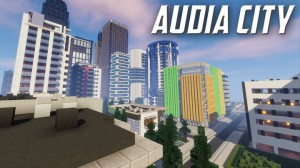 Audia city is one of the biggest, most modern urban places in MC. The city has beaches, harbors, an airport, and hundreds of houses and buildings.
(Our goal for this project is to make a huge city out of other creators parts, mash together all of the best city like creations in Minecraft, and create a huge metropolis called Audia City.)
Build Server IP: audia.jumpingcrab.com
Currently, Audia is the 2nd biggest city in Minecraft
thetekkitrealm
Changelog
Update 2.6:
CURRENT RECORDS: 1 (LARGEST MINECRAFT CITY BY AREA)
CURRENT GOALS: MOST BUILDINGS, LARGEST CITY, LARGEST MINECRAFT MAP.
CURRENT ESTIMATED BLOCKS USED: 2.2 BILLION (that's a lot)
Screenshots