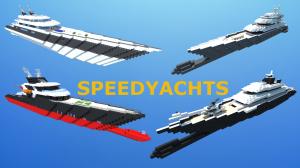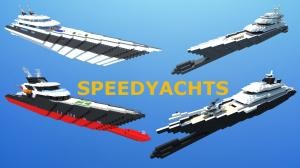 Map Info:
This download contains two different maps. The first map is empty with only these 4 Yachts side by side, and the other is a waterworld with 1 Yacht at each Quarter, perhaps if you wanna do a video for it or something else?!
Not all of the Yachts are completed, because we had no time to complete them all. So you'll find 2 complete furnished Yachts and 2 which we only began to furnish but stopped. Perhaps you'll furnish them until the end?!
Trailer:
I made Cinematics of 2 Yachts... So take a look:
More Info:
If you wanna stay up to date with this Project, like it and wanna support me, you can follow and subscribe me on:
I'll upload a Map Trailer in following weeks and update this project. I think I'll complete the map at the end of this year, perhaps next year, I don't know because I have exams this September and November.
This map was created by:
DaxMatic
DaxesMC
StarTrek74656
RealTecMC
marc3000is
Download map Modern Luxury Speed Yachts
---