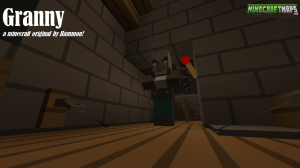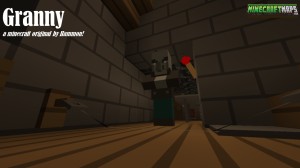 This update includes new items, a new garage area, updated scenes, soundtracks and more... fixed a few jumpscares.. and removed the entrance key.
"Granny" is a complex and horror game made by D.VLoper. The same Creators of Slendrina!
This map contains a lot of puzzles for you to solve and you should leave the house before the 5th day when granny eats you ALIVE!
And it's a Minecraft Original by "Hammon"!
Notes
It's like the original game but in minecraft!
The Crossbow Has Now Been Added!
Go Near the bed pillow to hide under it!
Press Shift to Crouch.
Granny is a Vindicator?
Watch out for arrows left by granny! it could lead you to a disaster!
*Be careful at the attic there are a millions of traps there! leading you to lose a day!
No Opportunity to get a bonus day.
Be Careful when using the tools they have specific uses.
Extremely Lagless!
To Hide Under bed you must open to LAN and turn on cheats.
Additional Info
All rights to D.VLoper for the amazing game!
And 'I' Originally don't own the game.
Screenshots