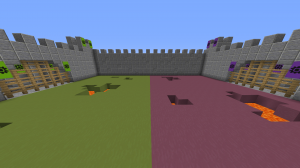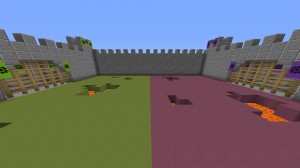 Map Info:
Your main goal in this map is to level up to level 10 and battle your friends without getting killed! You start out with a simple weapon: a bomb. Then they get increasingly better. There are different weapons (or spells) like arrow bomb, anvil rain, and acid rain. Find them all out with your friends!
There are also settings in the game so you can change the time played to 1 minute, 3 minutes, or even 5 minutes. Good luck battling against your fellow wizards!
This Map Includes:
A fully functional leveling up system.
10 different spells to battle your friends with.
Play with any amount of friends you want.
Change how long the game will last.
Change how long until you get a refill of your spells.
+ Lots of fun with your friends!
Map Settings: 
Players: 

2+ Players
Difficulty:

Medium (There Isn't Really a Difficulty in This Game)