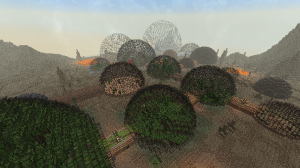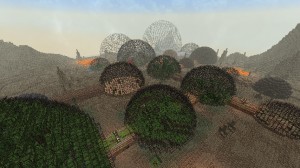 Map Info:
A sequel to the multi-thousand downloaded map "
Containment Survival
". This new map brings the Shine out of resource pack technology with fantastic voices, and custom sounds! Bear over 20 custom environments as you fight for your survival and escape from the dreaded second containment facility.
Containment Survival 2 
Premise:
You escaped the first containment facility and supposedly shut down the hated A.I E.D.E.N. But The A.I was recovered and you yourself recaptured and forced into a deadlier foundry. You are a clone, made for study of the behavior of life in the containment facility, but all you want to do is escape.
Intro:
In this map you will be put to the test of your survival skills and the ability to think fast and effectively in time limited situations, close combat and deadly natural terrain. Level up, earn kills, get kill streaks, multi-kills and more to push through the map, opening doors into new worlds.
Trailer:
http://www.youtube.com/watch?v=mUQTNFsxYyc
Extras:
Don't like the default (BetterCraft) Texture? Simply download the sounds file below, open up the resource pack you wish to use, open the assets folder, open the minecraft folder and copy and paste the "sounds" file inside. The sounds file is downloadable from here:
http://adf.ly/T59Ij