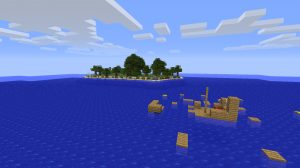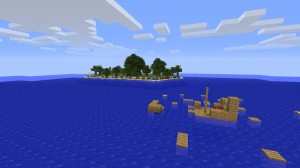 The Lost Island 2 is now out!
Map Info:
You have been shipwrecked. The only thing in sight is an island. You must swim to the island and get your bearings. This map is primarily about completing all the objectives stated in the base shelter, but you can build other things such as a village or even a simple home or mansion to provide the needs the base shelter doesn't.
There is an abundance of underground caverns to be explored and plundered for their minerals. But also be on the look out for ruin sites- areas containing a monster spawner(s) with a chest full of valuable items. However, you should also be quite aware that not all of the ruin sites contain chests and monster spawner's. But they all have something to give. Always examine the ruin sites fully before giving up.There are also the natural dangers such as lava and lethal falls.
This map might not be the best survival map ever, but it does provide the want to conquer all the objectives. How many do think you can complete?