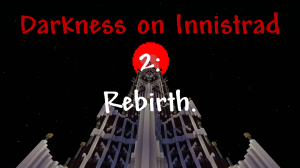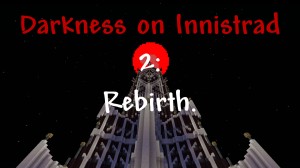 Map Info
Made by HydraHunter77 & dragontamer04.
You had an average life. You work in an office cubicle that feels like a dungeon, you hate your boss and your co-workers, and your only joy in your life is your beautiful wife and your children. But then it all ended. The day seemed like any other. A boring, tedious day at work, another co-worker fired, and the tension of watching the clock until leaving time. But while you were driving home along the normal curvy country road, something jumped out and you crashed.
You wake up what seems like an eternity later in dark room. The visions of the strange images that you have seen still haunt you. And then you hear a voice. Annd another. And another. Soon there are many people telling you tales of great evil, and more importantly, your past. They explain your past life, and how it ended...murder. But then they offer you redemption. They speak of a "time gem", hidden deep in the countryside, that can send you back to the day that your past self perished so that you can save yourself. But can you do it? In your way are parkour, puzzles, miniboss battles, epic mages, and a darkness of which you can barely fathom…
Features
Darkness on Innistrad 2: Rebirth is an epic adventure map by HydraHunter77 and dragontamer04 that took around 3 months to make! It includes:
Custom block models
Custom mobs
Epic bosses
20-30 minutes of gameplay
And much more!
Additional Info
If you haven't already played part one of this map, click here for the link.
Warning: there is a minor glitch where sometimes when you try to enter the world it sends you randomly to the server selector screen. If this happens, just restart Minecraft and you should be fine. :}
Enjoy!
Screenshots