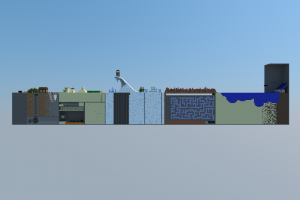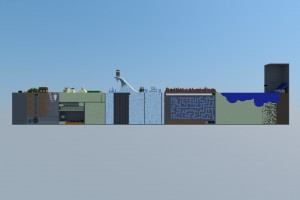 Race For The Wool is a game mode created by Vechs. In this game mode you race the opposing team to get three pieces of wool. There are many resources, chests, and dungeons you can loot along the way to help get the protected wool.
While you go through series of impossible dungeons the enemy team, just 16 blocks away doing the same course, is shooting at you. In Race For The Wool #1 you go through different biomes and cultures, from the icy overhangs to the spiky Bad Lands. 
In the future I plan to make a whole series of race for the wool maps Cultures being the first. I plan on making at least two more, orbit and seasons.
Note: This map is designed to be played by two teams of players on multiplayer.