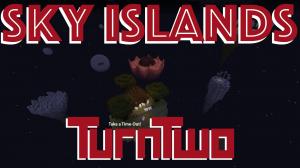 Sky Islands is a Complete the Monument (CTM) Map that takes place, as you probably guessed, on Islands in the Sky. You must bridge to these Islands, collecting loot, mining, fighting bosses, and collecting stained clay.
After collecting all the required blocks and placing them in their slots, you are greeted with a surprise to end the map with a bang.
The map has been tested, edited, and retested, but if there are any praises, problems, questions, or concerns, just leave them in the comments below and I will try to get back to you as soon as possible.
-TurnTwo
Screenshots