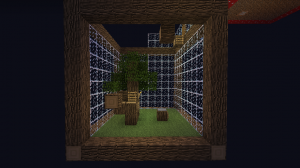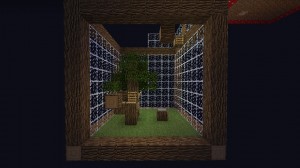 Map Info:
You wake up inside a box-like island in the sky. A tree lies close to you, and you don't know how to get out of this place. Only one word comes to your mind; Parkour.
From the person that brought you Minecraft Word Parkour comes...
BiomeBox!
This is a Minecraft Parkour Course made by Cheezbergur11.
It's my second map released publicly.
My first map was Minecraft Word Parkour.
(And yes, the "my" is me, Cheezbergur11).
Anyway, to continue:
After bravely jumping through this box you're in, you find another one. It seems to have Giant Mushrooms. How much more is there? You reach the glass on the edge and look out of it. Even more Boxes are above this. It's unclear whether this place is a Paradise, or the exact opposite.
So this is BiomeBox.
Different Levels:
Level 1: Forest
Level 2: Mushroom Island
Level 3: Desert
Level 4: Jungle
Level 5: Ocean
Level 6: Nether
Level 7: Cake
Level 8: Twilight Zone
Level 9: Ice
Level 10: The End
Rules:
1. Play in Adventure or Survival Mode.
2. Don't use hacks, cheating mods, etc.
3. You cannot break blocks, but you CAN press buttons, flick levers, etc.
4. You can only place blocks found in chests.
5. I definitely recommend Peaceful on this map, though it may be more adventurous to play on Easy or harder. *Note: If you play on Easy or harder, turn off MobGriefing by typing /gamerule domobGriefing false. That might not be the command, but it's something like that.
6. You can play this on Singleplayer or Multiplayer. Either way, type /gamerule commandBlockOutput true. Again, that might not be the command, but it's something like that.
7. Have as much fun as possible.
I can't keep you from breaking the rules, but warning, it makes the game not as fun.
If there are any bugs, leave a comment on here.
*Notes:*
100% of the jumps are possible. If you know where you're jumping isn't possible, then you're jumping in the wrong place.
This should work with any mods. If it doesn't, or if there's a problem with it with no mods, please say so.
Thank you so much for downloading!
HAVE FUN!!
-Cheezbergur11