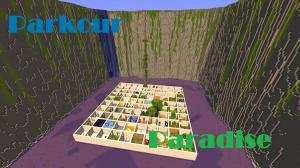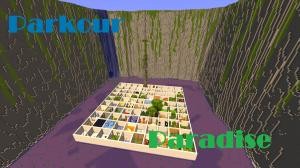 Not working? Click here to download the map directly.
Introducing..
Parkour Paradise!
Parkour Paradise is a huge parkour map, including:
100 levels to beat!
Increasing difficulty.
A timer.
Beautiful surroundings.
An amazing looking spawn.
Much fun.
This map also works with multiple players.
The first levels of the map will be very easy, but it will get harder pretty quickly so don't worry about that.
I spent so much time into this map, so I hope you will all enjoy it. Have fun.
-Hielke
Screenshots
Download map Parkour Paradise
---