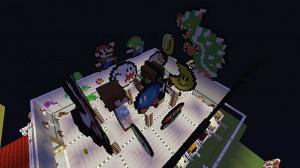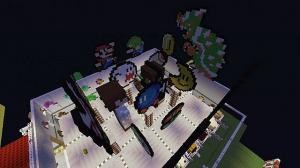 Map Info:
Pro Plaza Parkour is a difficult parkour map that respects you every step of the way, except not really. Currently 33 Levels. a Shop system, and a few minigames to win coins for the shop!
Be sure to let us know if you make a lets play! In the map update you will get a shrine with a link to your channel at the start of the map! Just let us know and give us a link down there in that comment box!
This map has been a WIP Project for 1 1/2 Years. It had originally been planned for 100 Levels, however, if we feel the map does well with You guys, we will make the sequel.
Lastly, Be sure to let us know of any Bugs... Don't want them staying in the map!
Good luck!
-Luigijunkie11 & Untracker
Bug Fixes v1.1:
All Portal Doors have been fixed.
All keys and exits have been corrected.
Added pipe exit in Level 4 along with Money from gold blocks.
"Let's Play" Pedestals have been filled completely.