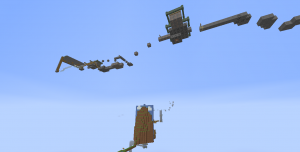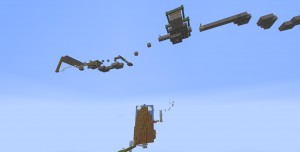 Welcome to Parkour School! In this map you will progress from very easy to quite challenging parkour, while learning the basics of each jump and developing your own skill as a parkour master!
If you think you aren't good enough for tougher maps, try this one instead!
Thank you for reading this and I hope you enjoy!
-Gravityman300
Features
Checkpoint System.
Multiplayer Compatibility.
Progression System.
Themed Areas.
and more!
Update v1.1
Thank you all so much for supporting my map! It really means a lot to me! After listening to your comments, and watching quite a few playthroughs of my map, I've decided it needs an update! This one isn't too major, but it does have:
A new Anti-Cheat system.
A few things which were unintentionally hard were made easier.
A few things which were intentionally too hard were made easier (and the cobwebs/water is now a bonus level!).
More things to do after completing the map.
and a few glitches in the map were fixed!
See you next update!