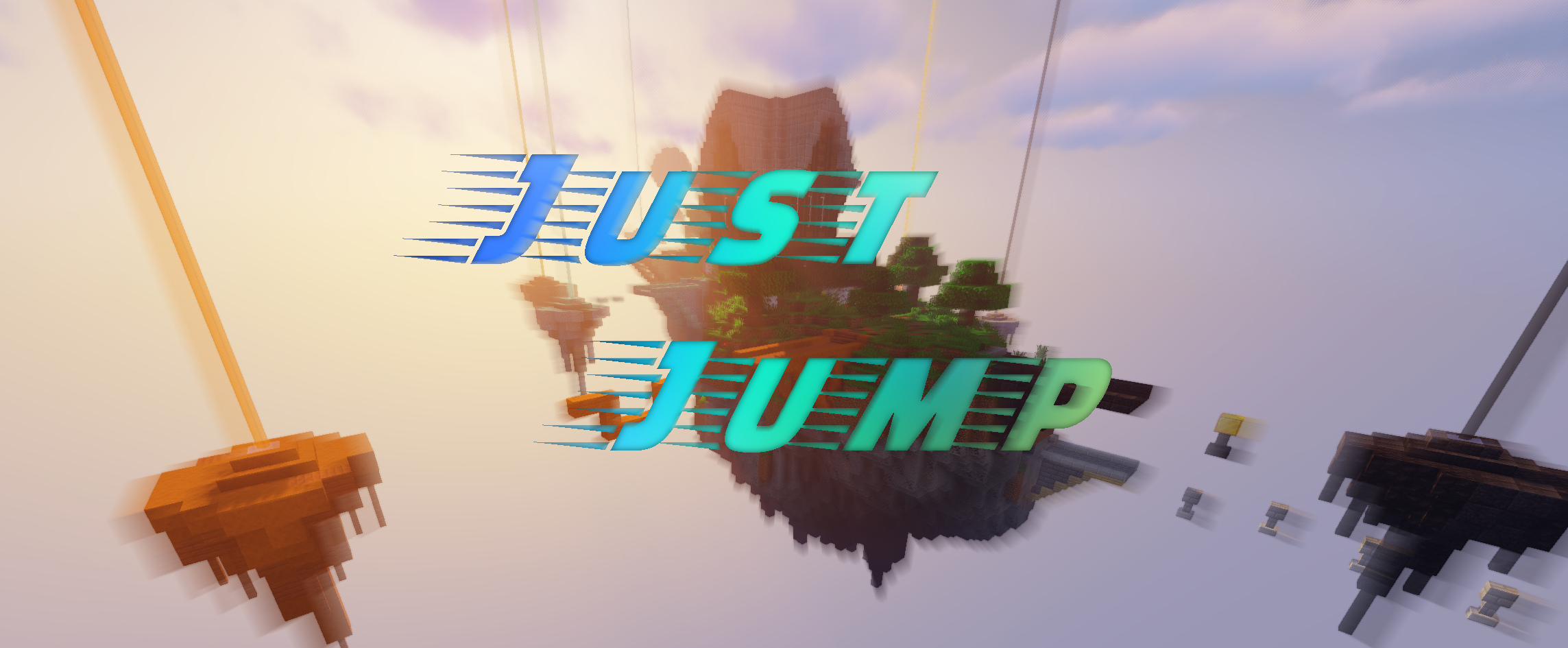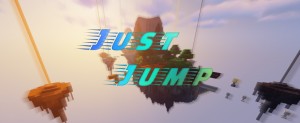 JUST JUMP!! The map is what it says! A parkour map that you go alone or buddy up with! Either way there's plenty to explore on the island and plenty of parkour to complete!
The map includes 7 levels of 8 sections making 56 levels of fun with unique music in each section that
is okay
to use in videos!
Just copy-paste the credits!
Sections
Snake
Water
Normal
Difficult
Flicker
Effect
Bounce
Speedrun
Here is the map's resource pack incase it doesn't work or you play multiplayer
Credits (More Specific Credits in Map)
_TheSwagUnicorn_

:
Map Creator
iDab:
Command Help & Graphic Designer
Mihai Sorohan:
Lobby Music (Mihai Sorohan-Forward)
Lunacy Echo:
Island Music
(Dryad Arbor)
Vista Sounds 13
: Normal, Difficult, and Speedrun Music (Vista Sounds - Glad To Be Here! , Vista Sounds - Bedroom, Vista Sounds - Inbox)
Beefef:
Water, Bounce, Flicker, Effect, Snake Music (Foamy Dreams, Posterized, Sharp Left, Sleeping In An Empty Room, Tent)
Final Notes
There are

446

entities in this map including one player, the wall run datapack uses entities, so you may experience a slight hitch when running on walls, all of the parkour should still be possible, the better computer/server you have the less of an issue this will be. Nevertheless you are always free to use creative mode.
I am

colorblind

, so excuse any poor color decisions, I did my best to look up hex codes and confer with other people, but things still slip.
If you aren't hearing any music when first loading in first: make sure you have the resource pack installed correctly, second: try
/reload
Checkpoints are

shared

amongst people playing the map
Finally, make sure to comment on any bugs you find and I'll do my best to fix them!
Beta Testers: Bronilk, IDntLkTheOutside, WindowsTips_95, sleepingimp6200
Screenshots