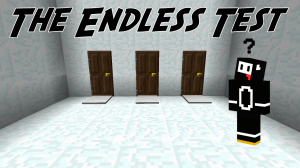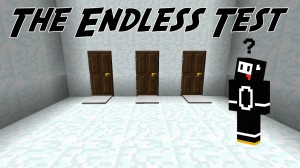 NOTE: This is a puzzle map that happens to have a parkour at the beginning. If I could, I'd classify the map as a Puzzle/Parkour map.
Map Info:
Welcome to The Endless Test! Your goal is to reach the end of the map. Sounds obvious right? Well, things aren't always as they seem...
This map is very easy to install and use. It is compatible with any resource pack, so all you need to do is drag the map into your saves folder and hit play! The rest is for you to discover.
The rules are simple; no breaking blocks or using creative mode. Also, use common sense! 
Download map The Endless Test
---
---